Continued from Colleen Garibotti MTO…
Pick-up was proud of his detective work. Now, watching nature-loving suburbanites wasn't just about teeth. It was about figuring out what made them tick. What their dreams were, their hurts, their fears. He had a few regulars he kept tabs on–which was why it was so strange his next adventure was with a woman he'd never laid eyes on, had no idea what her teeth were like. But when he heard her name, crisply exclaimed by a passerby on her phone: "Vickey Daley! The Pacific Highway…alone! You're practically Bear Grylls." –he knew he had to have her.
Because on the other end of that phone call, Pick-up distinctly heard her laugh. It was a lightning bolt to his heart, a full-throated, merry laugh and Vickey's response: "I've done it before, you know, in 1989."
Oh, he could just imagine the teeth that went with a laugh like that. He had to find this Vickey Daley, find and follow her on this adventure. Social media was, once again, his best tool. Vickey did have a magnificent smile. Her golden blond hair disturbed him a little, but at least it wasn't platinum. And the idea of driving with her along the California coast…he'd take the bad with the good. She didn't share enough details, so Pick-up had to do some digging.
Direct, the trip from Oakland to Palm Springs was about eight hours, but Vickey was hugging the coastline. And making who-knew-how-many stops. He had to be ready for anything. He brought the chains and handcuffs, the sun screen, swim suit, hiking boots, pliers–everything, really. That was the beauty of his truck. It fit all his necessities.
Vickey didn't know it, but she would be making a detour into San Diego.
Pick-up couldn't decide if it was fortuitous or angering that Vickey didn't see his truck. Just like with Colleen and Meegan, he was invisible. Still, following Vickey meant he'd seen the Golden Gate Bridge, Alcatraz, Big Sur, redwood forests, scenic ocean cliffs, sea stacks, and driftwood-covered beaches. Stunning as the sights were, none compared to her smile and those teeth.
Vickey changed her route willingly enough, once he tased her. "I hope you don't mind. I know you have plans to see Palm Springs, but we have to make a stop first."
She didn't answer. Duct tape.
It was a moonless night when he tied Vickey to a palm tree overlooking La Jolla Cove. He watched, enthralled, as the rising sun first touched her bare, sandy feet. The shaft of light moved up her knees, up, up. He shivered when the sun hit her neck. Just as the sunlight hit her face, Pick-up scrambled to her, ripped the duct tape from her mouth, and wagged the taser.
"No screaming now…give me a smile."
Vickey tried.
"That's a grimace. C'mon, Vickey, you can do better."
She looked like she was about to cry. Pick-up could practically read her mind, almost see her dig within herself to the mettle that helped her through hard times in the past, to the cavalier woman who'd travel the Pacific Highway, alone. Vickey gritted her teeth, took in a deep breath, and said a prayer. Not just any prayer. She asked God to show himself to her, that she might smile at him.
"Really? Praying?" He snorted. "You think God will help you here?"
She smiled.
A truly stunning, genuine, awe-struck smile.
Pick-up snapped a ton of pictures with his phone, the shutter chirping like a rabid squirrel.
Blinded by the sunlight, Vickey held her smile. A model-gorgeous, transcendent expression. Pick-up swore the woman glowed.
He tased her and she slumped to the sand, got a brush burn on her cheek. Pick-up dug in his pocket, produced a twenty dollar bill, and tucked it inside her useless hand, tweezing it between her fingers. He put a finger to her lips. "For your trouble. Now, was that so difficult?" He sauntered down the beach.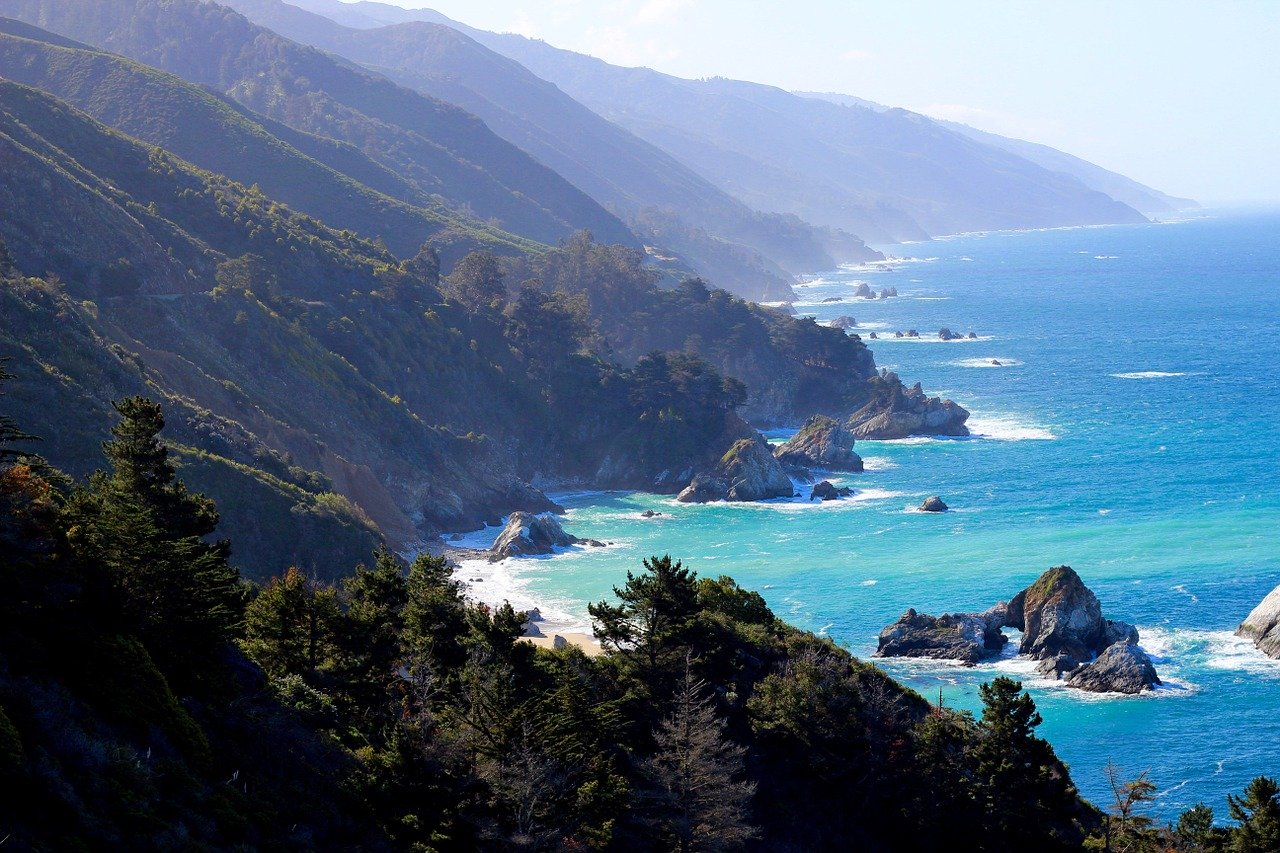 True: Vickey Daley traveled from Oakland to Palm Springs along the California coast in 1989. I don't know if she went alone or had company, but for my story's sake, it was more fun to have her go alone this time.
Also true: I'm a fan of Vickey's Facebook posts. Some people make your feed a better place, and Vickey is such a one.
Also, also true: I've never met Vickey in person, but I can tell from social media (mwhah hah hah) that she has a lovely smile.
Want your own MTO Horror? A new horror every Wednesday. It only takes a minute. Go HERE if you dare.